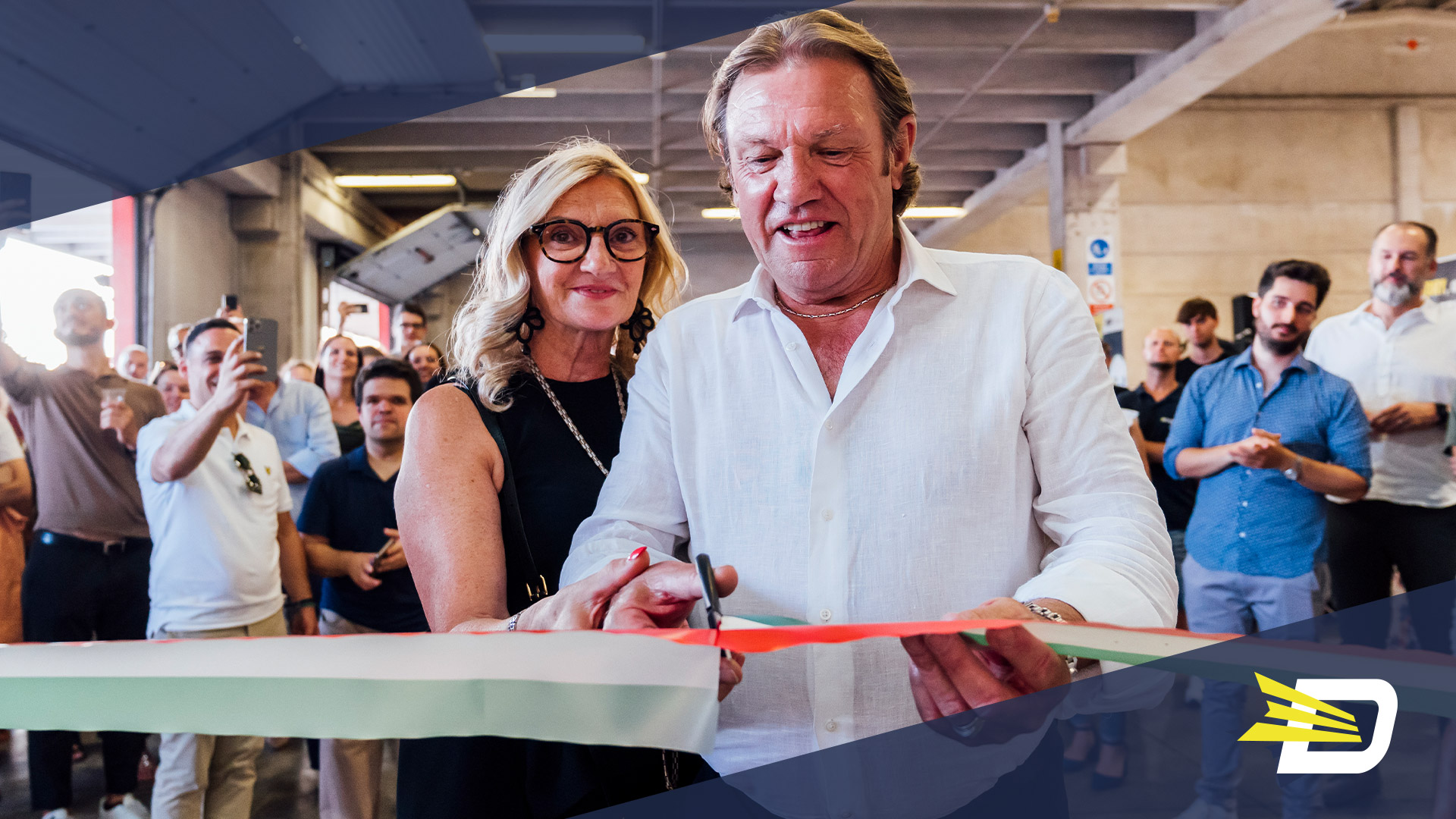 On the road to intermodality: Dissegna Logistics expands its office at Padova Interporto
The first ribbon has been cut! On 20 July 2022 we inaugurated the new offices and the extension of the warehouse area of our logistics hub near Padova Interporto.
This small, but important step confirms a clear direction: the opening of new local operational offices at the main freight terminals will allow us to further consolidate our presence in the European markets in order to develop our intermodal service even more.
We have been active with the Padua logistics hub since 2020: in addition to the acquisition of a new warehouse space, we felt the need to reinforce the staff with a new Operations Team and a new Sales Team, activating new offices to support the challenging growth objectives of the company.
The Operations Team will manage the planning and monitoring of the travelling fleet, while the Sales Department will be responsible for all services in Italy and Europe. We wanted to create a modern, bright, and welcoming environment for our employees and ensure an even more present, efficient, and punctual service for our customers.
Why Padova Interporto? An important strategic choice: the Interporto is one of the most technologically advanced and important import-export hubs in the north-east; in terms of rail connections, it allows easy access to central-northern Europe.
The motorway network and the railway terminal nearby allow us to make even more use of intermodal rail-road transport, a driver that we consider to be essential in the growth of the entire transport sector. Investing in intermodal is a goal we are aiming for in the short and long term, with a view to sustainable development. This is truly a great opportunity for us.
Dissegna Logistics Padova now covers 5000 square meters and a stable base of around 30 vehicles in the area. Our presence in Padua is officially consolidated, but we do not want to stop here.
In three years, we have doubled the warehouse area, to meet the growing needs of our customers, and in a few months, we have restructured, set up and made our new offices operational.
Next step? Keep following us!